kcouture-live-shopping-boutique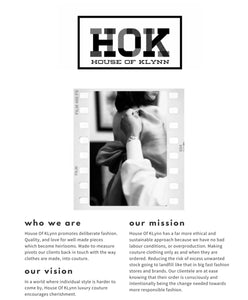 Our Grand Couturier
Our Grand Couturier Kathryn welcomes you!
Known for creating iconic couture clothing and accessories for critically acclaimed feature films.
Couture Stitcher/PASSENGERS with Chris Pratt, Jennifer Lawrence, Laurence Fishburne, & Andy Garcia.

Couture Stitcher/HIDDEN FIGURES with Janelle Monáe, Octavia Spencer, Kristen Dunst, Taraji P.
Henson, Jim Parsons, Kevin Costner, & Aldis Hodge.

Couture Seamstress/BESSIE with Queen Latifah, Mike Epps, Michael Kenneth Williams, Khandi Alexander, Mo'Nique, Charles S Dutton, Oliver Platt, & Troy Kittes.

Tailored for Zac Posen. and soo much more!

"And that's what I like about what I do, I want the woman to walk away, looking good at whatever shape or size she is."
- House Of KLynn Grand Couturier
Experience made to measure! Pivot your closet to couture.